Video: https://vimeo.com/245391715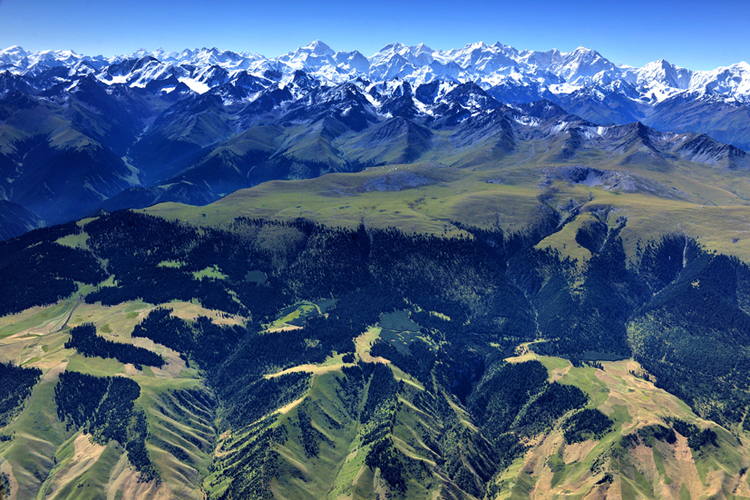 I am within two weeks of embarking on the biggest boundary-pushing adventure so far in my lifetime. I am participating in the @silkroadmountainrace – a self-supported off-road ultra-endurance bikepacking race in high altitude mountain wilderness in the Tian Shan mountains of Kyrgyzstan. Tian Shan loosely means 'the heavenly mountains' or the 'celestial range'. There is no doubt in my mind that this event is going to push every fiber of my existence to it's limit; physically, mentally, existentially… and that on the other side of this experience I will be a different human being.
Preparation thus far has been challenging, testing my perservearance as things do not go to plan – but such is the nature of something of this magnitude. All is well, an I am beginning to feel ready. This type of endeavor requires extreme mental fortitude, which I know as a matter of fact, deep down inside of myself, I have the ability to do this – and do so with fierce grace.
I am partnering with my friend Tai, from Melbourne, Australia by way of Hong Kong. I couldn't be happier to have his expert company for this adventure.
The race is presented by @pedaledjapan, who is graciously making it possible for me to travel across the globe and then some. I am indebted to you and deeply thankful for the opportunity to get this ball rolling in my life. Their cycling apparel is top notch, which I have been enjoying this season. I have always craved the big mountains, and now they beckon; I am here to answer.
This year, I have morphed into someone who rides longer and stronger, not necesarilly faster. It feels good. I feel good. I have been more stressed with preparation and delays than I thought humanly possible. I am finally getting close.
There has been a small army of individuals that have been supporting me in my preparation. Carlos @darkmoonfabworks for your dedication and hard work in my steed. Amir and Phil, queens homies coming thru with the tech. My mother for her neverending support in every and any thing I do, no matter how crazy. My partner Vicki, for being there for me, always, every step of the way. @joecruzpedaling for taking the time to meet with me, and inspire us all.
Excitement and awe is beginning to seep thru my stresses surrounding the race. The list goes on for who has offered me insight, assistance, inspiration, and support. You know who you are. This is going to be good. Stay tuned for a breakdown of my loaded bike and all of my gear soon. Also be sure to follow @silkroadmountainrace and keep up to date with the race with their podcast and more. Thank you to Nelson Trees. Grand Depart from Bishkek is Saturday August 17th. #srmrcapno212 #srmr2019